Automated after-sale experiences centered around the products your customers love
Delight customers by automating the after-sale experiences that make them successful and happy.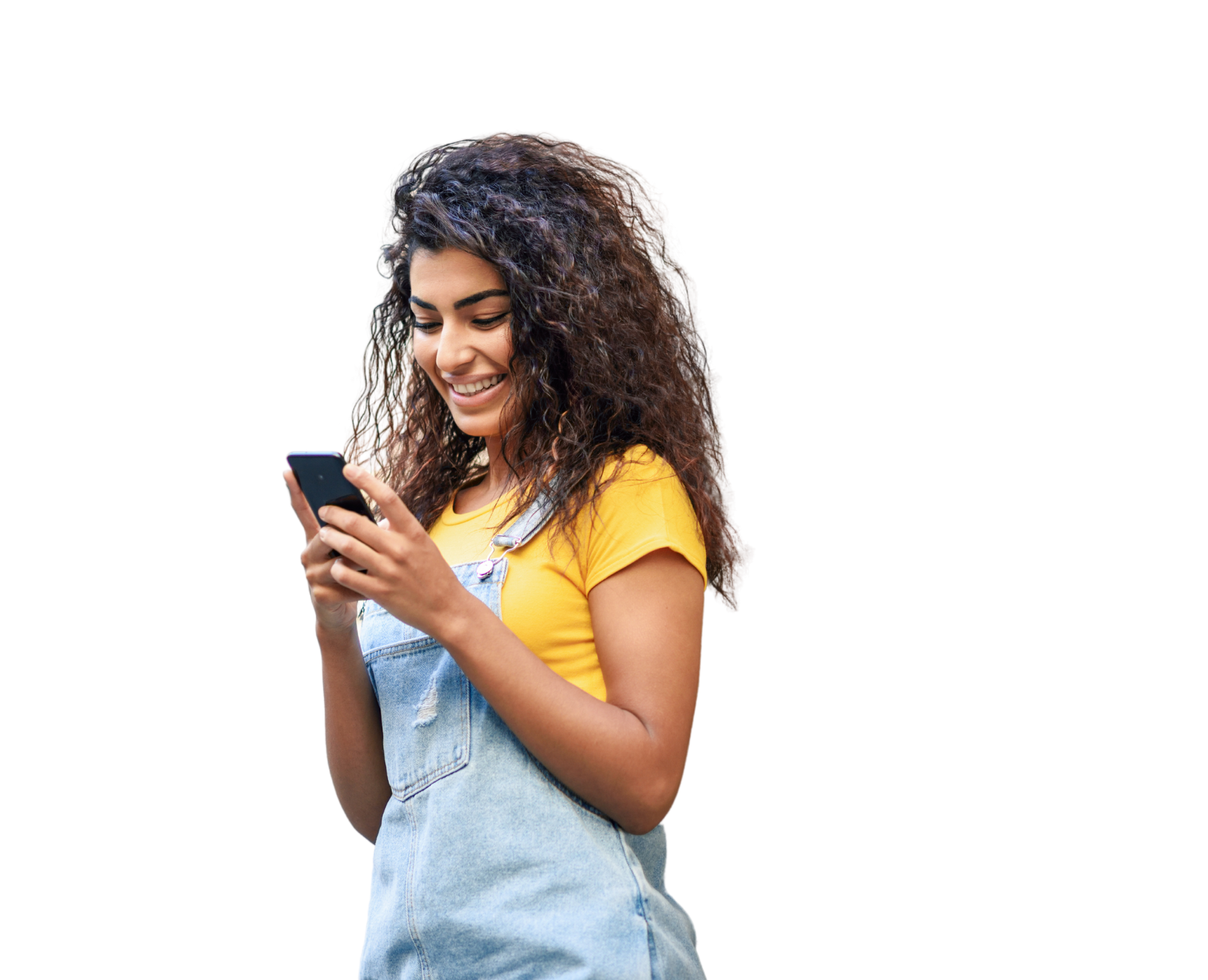 Automate customer experiences that matter.
Engage in SMS text conversations around what your customers care most about: the products you sell them. Kickstart your Blustream solution with our 5-Star Unboxing template, for guaranteed customer success within the first 30 days.
Get Your 5-Star Unboxing Template
Complete the form below to receive a personalized template for guaranteed customer success in the first 30 days.
86% of customers hesitate to purchase from companies with negative reviews.
Blustream customers see a 99.2% decrease in reviews under 4 stars.
Blustream's 5-Star unboxing platform guarantees customer success in the first 30 days.
Decrease Negative Reviews
Provide timely assistance, triage issues to customer support, and solicit 5-star reviews.
Decrease Product Returns
Increase customer satisfaction by automating training and tips about your products.
Drive Repeat Purchases
Create personalized, targeted suggestions based on the unique needs of your customers.
Our customers build meaningful lifetime relationships with their customers.
"Blustream helped us prevent the misuse of our products that led to bad amazon reviews and lost repeat sales."
"We're able to understand how our customers are using our products to serve them better in the moment and beyond."
"Blustream's 5-Star Unboxing enables us to automate amazing first impressions that drive positive reviews and customer loyalty."
The only platform purpose-built to help customers succeed with your products.
Connect & Grow
Grow your subscriber list with easy opt-in options, including: eCommerce integration, keywords, and QR codes.
Automate & Personalize
Personalize and automate dynamic messages based on customer behavior and product usage.
Data & Analytics
Collect and analyze product data to help power thoughtful campaigns and product development.
Put your product at the center of the conversation
Pick your product for 5-Star Unboxing

Approve your personalized template

Connect your eCommerce platform and watch the 5-Star reviews come in
GET STARTED
When capturing the right product usage data, Blustream customers see over 40% conversion rates on purchase recommendations.
Flexible pricing to fit your business needs
Express
Flat fee for up to 1,000 messages
Set the foundation to deliver exceptional product experiences.


---
Basic Touchpoint Types

Basic Touchpoint Triggers

Basic Email Support

Basic Integrations
Most popular
Standard
Flat fee for up to 2,500 messages
Build on your foundation to deliver more exceptional experiences and ongoing revenue & retention.
---
Advanced Touchpoint Types

Advanced Touchpoint Triggers

Basic Email Support

Basic Phone Support

Basic Integrations

Dedicated Account Manager

$400 Account Credit
Pro
Flat fee for up to 5,000 messages
Set, build and grow exceptional product experiences for your customers and stay with them for life.
---
Advanced Touchpoint Types

Advanced Touchpoint Triggers

Expanded Email Support

Expanded Phone Support

Advanced Integrations

Dedicated Account Manager

$700 Account Credit
Scout & Zoe's Case Study
Scout & Zoe's Creates Amazing First Impressions to Drive LTV
While e-commerce platforms can serve as a great boon to small pet businesses, they also act as a double-edged sword. Niche brands must fight for customer attention and brand recognition on mega-shopping sites and then often lack an avenue to form a connection with their customers post-sale.
LEARN MORE
Blue Shark Trading Case Study
Blue Shark Trading Leads Industry with Automated Product Experience Powered by Blustream
LEARN MORE
Fedwell Pet Foods Case Study
Fedwell Pet Foods Chooses Blustream to Increase Revenue and Improve Customer Experience
LEARN MORE
Want to Stay in the Know? Subscribe to our Newsletter.
Subscribe to our newsletter for all company announcements, feature releases, and industry trends.